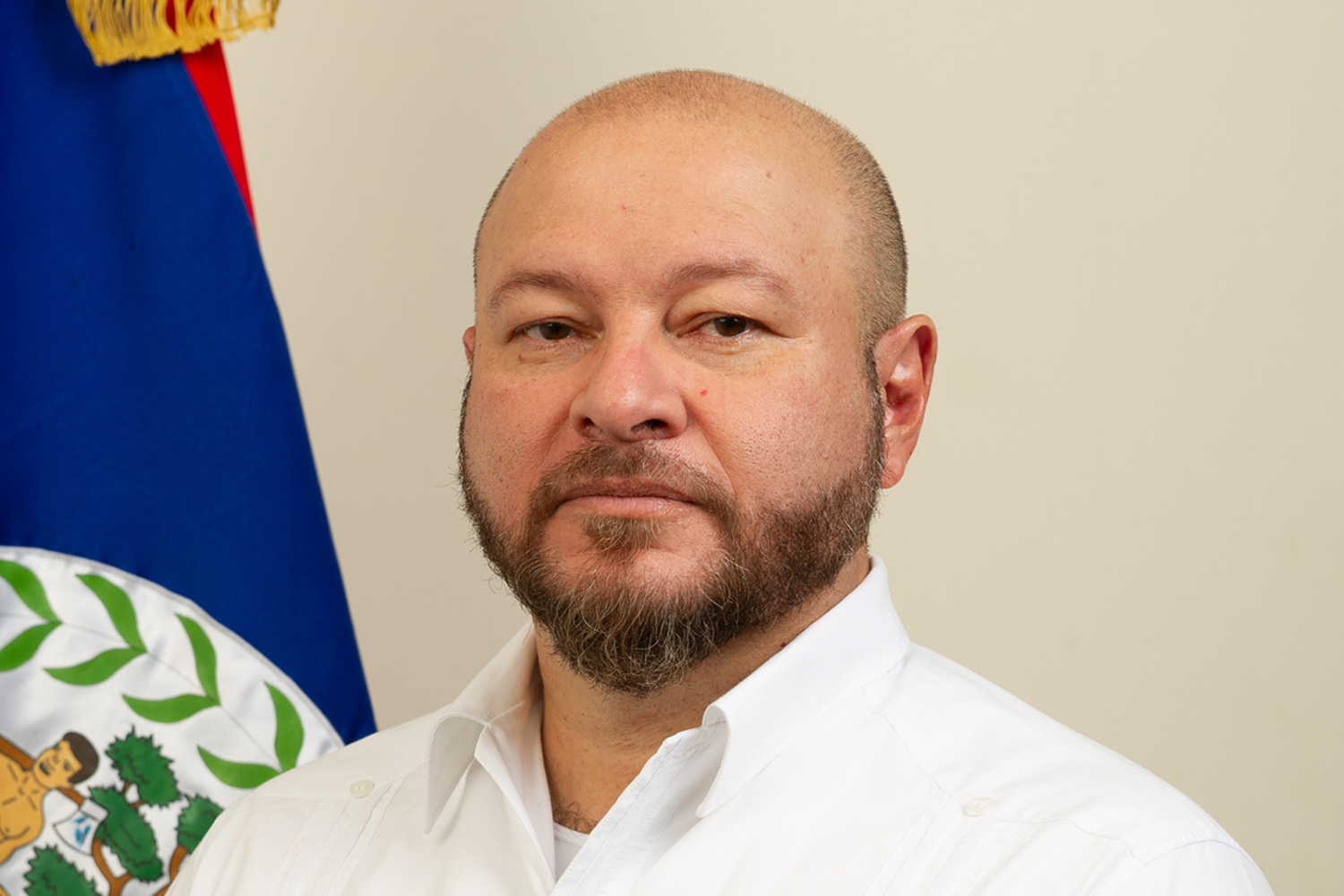 HONOURABLE MICHEL CHEBAT
MINISTER, MINISTRY OF PUBLIC UTILITIES, ENERGY, LOGISTICS & E-GOVERNANCE
The Belize Port Authority is a statutory body falling under the portfolio of the Ministry of Public Utilities , Energy, Logistics & E-Governance.
The Authority is administered by a Board comprising of  a Chairman (Representing the Minister), two Ex-officio Members (Financial Secretary & Chief Executive Officer) and seven other  members appointed by the Minister.
Appointments are for a period of two (02) yrs.
The Ports Commissioner/Harbour Master is responsible to ensure the proper administration of the Belize Port Authority.
The Commissioner is supported by a team of four (04) Managers:  Accountant, Documentation, Operations and Services & Standards Managers.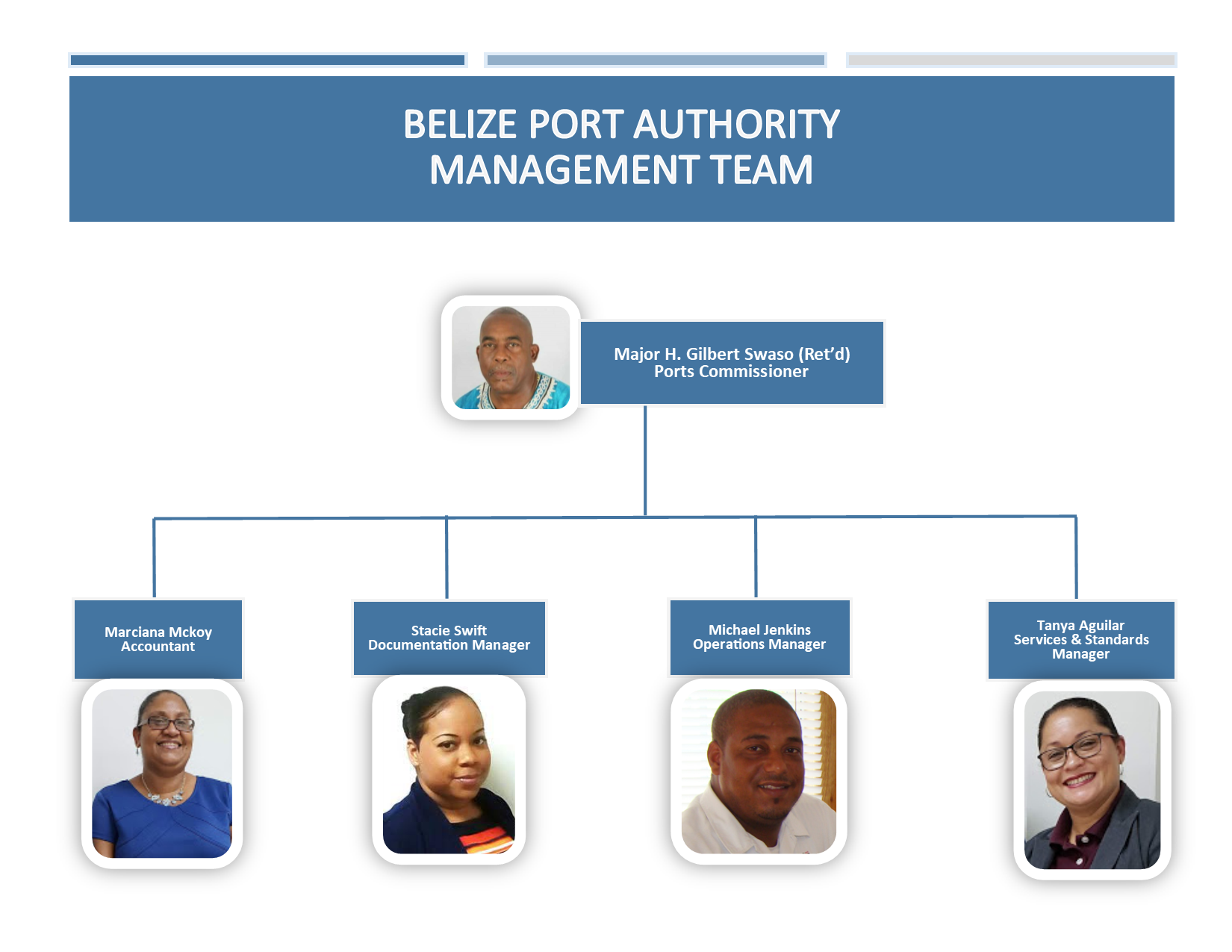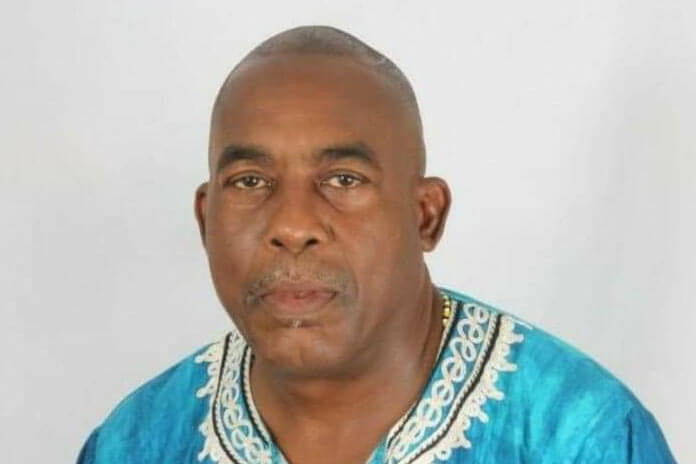 Major H. Gilbert Swaso (Ret'd)
PORTS COMMISSIONER/HARBOUR MASTER
Major Swaso who is from Dangriga Town is a renowned Maritime Expert and a Certified Master Marine Surveyor takes over the helm of the Belize Port Authority from Mrs. Merlene Bailey-Martinez, who retires after leading the organization for 7 years.
Announcing Major Swaso's appointment, Minister of Public Utilities, Energy & Logistics, Hon. Rodwell Ferguson, in conjunction with the Chairman of the Belize Port Authority's Board of Directors, Major Lloyd Jones (Ret'd) stated that: "Major Swaso is an exceptional leader. His track record and presence in the Maritime Community has certainly made him the right candidate."
Major H Gilbert Swaso (Ret'd) is a highly trained officer who served within the Belize Defence Force for twenty four years. He also served at the National Emergency Management Organization and the Belize Port Authority as the Operations Manager and Deputy Ports Commissioner. Major Swaso attended the School of Infantry in Warminster, England where he became the first International student to earn the grade of Distinction on the Skill-At-Arms and Minor Tactics Instructor Course. He later attended and graduated from the United States Coast Guard Officer Candidate School. He went on to attend and graduate from the Advance Infantry Officers Course. He was seconded to the Regional Security System in Barbados where he served as the Staff Officer Training. Major Swaso graduated with honours from the University of Belize after completing a course in Para-legal Studies and graduated with merit from University of West Indies after completing Legal Method and Writing course. Major Swaso is a Certified Master Marine Surveyor and a Marine Cargo Surveyor. He later founded and incorporated the Wafagua Nautical & Safety Institute in 2007, through which he implemented the PACT funded Pristine Seas Project in 2010. He conducted several maritime training sessions including Marine Pilots training and Maritime Port Security Course throughout his career.
 Reflecting on his appointment, Major Swaso said: "I am honoured and excited to have been selected to lead this esteemed organization. I look forward to working with the employees of the Belize Port Authority whilst maintaining a harmonious relationship with the Maritime Community and Stakeholders to ascertain safety of life at sea and the maritime environmental protection.