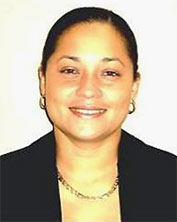 The Belize Port Authority (BPA) is an equal opportunity employer.  As such, the Services & Standards Department is responsible for recruiting suitable personnel to fill vacant positions and also to ensure that all policies and practices are free of discrimination and complies with the BPA's Company Policy, Christian Workers Union Agreement and Labour Laws of Belize.
The human resources of the Authority have seen a growth in terms of numbers as a result of our deliberate efforts to employ well trained and qualified personnel.
The Authority continues to provide capacity building training in key areas of work whether locally or internationally in order to better serve the maritime community.
With a committed and competent workforce of sixty six (66) employees, BPA continues to meet the demand of the public by regulating and implementing new ways of better service.
Applicants seeking employment at the Belize Port Authority must complete the required application form and submit it to the Services & Standards Manager along with certified copies of the following:
Copy of Valid Social Security Card
Valid Police Record
Certified copies of Certificates and Degrees
Sealed Letters of References
The minimum age for employment is 18 years. The BPA is permitted by law to hire only:
Citizens of Belize
Permanent Residents
The Services & Standards Manager shall verify the validity of all academic and professional credentials and the accuracy of data contained in the application form prior to interviews.
Ready to change the path of your career? Do you want a career in the maritime field? Complete an application form and submit it to:
Services & Standards Manager
Belize Port Authority
P.O. Box 633
Mile 4, George Price Highway
Belize City, Belize, C.A
Other Roles and Responsibilities
Stakeholder Engagement
Public Relations & Media
Legal Services