Need Help?
Please Feel Free To Contact Us.
bzportauth@btl.net
(501)-222-5665
HAVE A COMPLAINT?
EMERGENCY 966
Boat Builder's Certification
In order for a Boat Builder to be recognized by the Belize Port Authority (BPA), the builder needs to be registered with the Belize Port Authority.
The following documents are required to be submitted along with the application for registration:
Identification of the builder
For individuals: Copy of Social Security Card
For companies: Company registration certificate; copy of articles and memorandum of association; return of directors; Identification and proof of address of Directors.
The Facility
Description and Proof of address of the facility
Inspection of the facility by BPA to establish how the operation is set up for boat building, including the equipment used.
The Operations
Structural, electrical and machinery design and blue print of each boat model
Boat Builder's Procedures and Load Line Policy
Relevant certification of employees involved in the structural design and the construction of the boats
Unique hull identification structure
Photographs of molds with model name and number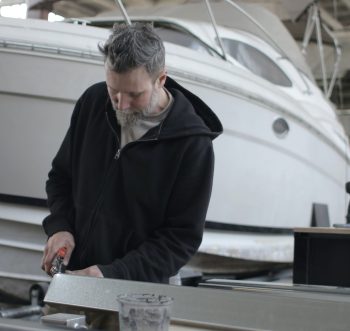 Note: An annual fee of five hundred dollars ($500.00) will be payable to the Belize Port Authority by 31 December of each year for the following year before the certificate is issued.
Kindly contact BPA to find out more about how you can become a Boat Builder.