Need Help?
Please Feel Free To Contact Us.
bzportauth@btl.net
(501)-222-5665
HAVE A COMPLAINT?
EMERGENCY 966
Compulsory Pilotage:
The territorial waters of Belize is compulsory pilotage waters and all ships operating in those waters must do so under the pilotage of a license pilot. Expect those specified under the Belize Port Authority Act.
Failure to do so will deem the ship liable to a fine, in addition to the pilotage fee, levied as a charge by the Authority.
Requirements
Had completed not less than five (5) years of apprenticeship under the supervision of a qualified pilot;
Had served no less than six (6) years as a Master of a home trade or coastal ship of not less than twenty-five tons registered tonnage;.
Applicant must provide 2 reference letters;
Applicant must provide a medical certificate showing his physical fitness, sight and hearing;
Applicant must pay the examination fee and complete the necessary examinations.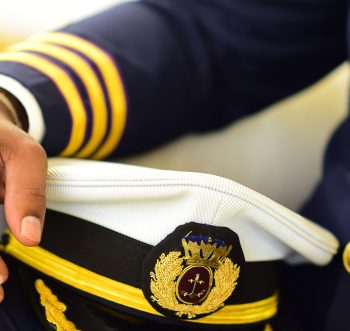 Responsibilities and Duties
Report when they have embarked a vessel.
Report when they have gotten underway indicating whether they are inbound or outbound.
Report when they have arrived at anchorage, alongside or at mooring (at the end of the evolution).
Report when they are about to disembark a vessel.
Report any emergency experienced onboard (loss of steering, loss of power, failure of electronic aids to navigation, fires, injuries etc.
Report any grounding, collision, near-miss or moved without the permission of the Commissioner.
Report any issues with aids to navigation in the prescribed format: working dull, not working, out of position or missing.
All reports and request must be made to the authority through the National Maritime Communication Center (NMCC).
Please note:
Any person whose application was not approved or the licence was cancelled by the Authority should not proceed to carry on duties of a pilot.
Any person who refuses to comply with such regulation will be liable upon summary conviction to six months imprisonment and fine.
Certified Marine Pilots
view list of pilots that are licensed to operate all sailing vessels.