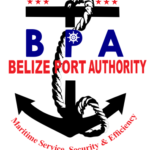 NOTICE TO PLEASURE VESSEL OWNERS, MASTERS AND AGENTS ON SAILCLEAR
Belize has adopted a regional vessel Pre-Notification Arrival System, SailClear, for Pleasure Vessels entering our territorial waters, effective immediately. SailClear is a free portal and can be accessed at www.sailclear.com. Masters or agents must enter their voyage data through the website before arriving in Belize, at least 48 hours in advance.
Where the master has not notified of their intended arrival using the SailClear portal, they are required to submit their data upon arrival to Belize at any of the four locations listed below, where Kiosks are installed.
Radisson Fort George Marina – Belize City
Old Belize (Kukumba Beach) Marina – Belize City
Amigos de Mar – San Pedro Ambergris Caye
Roberts Grove Marina – Placencia
The Belize Port Authority notifies all pleasure vessel owners, masters, and ship agents that using SailClear is the official notification of a vessel's intended arrival at port. If a pleasure vessel arrives at a port without prior notification, in addition to submitting its pertinent information using the supplied Kiosks, they will incur a penalty for failure to notify, as required by law.
Any challenges that masters or ship agents experience when submitting their arrival notification must be submitted at the earliest to the Belize Port Authority at vto@portauthority.bz and shipdocumentation@gmail.com. Updated information can also be found on the Belize Port Authority's website: www.portauthority.bz, or requested via VHF Ch 16.
By Order of Ports Commissioner